I haven't written a blog recently. This is partly due to the fact that I have been selling and buying a new home, publishing my second book and with the whole Super league mania it felt like there was more than enough being written about football. I am now back putting pen to paper, or more accurately finger to keyboard. I feel a need to write this because I have been watching a lot of Premier league football recently as with the clocks going forward the time difference in China has become more manageable. For example a 4pm kick off in the UK is 11pm here in Ningbo. England certainly seems to be the place to watch football now with two teams in the Europa league league final and the two Champions league finalists both being British. But, honestly, I am finding the football being served up in the Premier league dull and soulless.
A typicle game involves two teams persisting to try and pass the ball out from the back no matter what the opposition does. I find myself watching games that are decided by which team gives the ball away in dangerous positions the most times. Time and time again, I see defenders and midfielders giving the ball away in dangerous positions trying to overplay. I would love to see the numbers for how many goals are scored from teams losing possession in their defensive third. I would imagine it is very high! Now the quality of the passing out from the back has improved immensely in recent years but there are still a lot of defenders who would do well to stick to the mantra of head it and clear it, simply put, they look like the oppositions best attacker most games. I can remember very early on in my all too brief footballing career being told that good players know their players. In other words, there are some players you don't pass to unless they are well away from your goal. I played for years with my mate Darren who was a very gifted footballer who happened to play in defence and he used to take all kinds of risks with very rarely any consequences. The amount of times players alongside him would try and do the same thing with comically terrible results. Rule number 2, know your limitations!
It seems all the more bizarre that ALL the teams seem to try and do it in an age when data is so readily available. It makes me question what I am seeing with my own eyes. Is there data out there that suggests that this way of playing is the only way? Because week in and week out I see teams being given chances from teams trying to overplay in defence. In an age of high presses you would think that the odd clearance or long pass out from the back would prove more effective. Don't get me wrong I do not like long ball football, but even Brazil would occasionally hoof the ball when under pressure. This pass, pass, pass and then pass some more is so boring to watch. When Barcelona used to do it they were always probing and looking for the forward pass whereas now it seems more like passing the ball for the sake of it. Here are some examples:
The ball is passed and passed and eventually gets out wide in the final third. The forward players make runs into the box and the wide player turns out and passes it back to the full back and then back to the centre half, some times then all the way back to the goalkeeper! Cross it Man! Strikers must be puling their hair out.
The ball is passed well and the team progress quickly up field they are now in the final third and the other team are short of numbers. If the player on the ball can play the right forward pass or take on their man they have a great chance of scoring. But, instead, they turn away from the opposing goal and pass it back to the midfield who turn and pass it back to the defenders, who sometimes then will pass it back in goal. They have gone from a dangerous attack to their goalkeeper passing the ball to the defenders who are now stuck on the edge of their own penalty area. Meanwhile thousands of fans are screaming at their TV!
I always thought that passing teams were successful when they passed with a purpose instead of just passing to not lose possession. A good player always looks forwards if possible. I would love to see the data the teams are basing it on. It is like man marking at corners against zonal. My eyes tell me that zonal seems to be less successful but this cant be the case as everyone seems to go for zonal.
I am fast becoming a football dinosaur. I want to see players with flair and personality, mistakes made by referees in the moment, not made by another referee who is watching it on a screen and still getting it wrong. It is hilarious that red cards given by VAR seem to constantly be overturned! I want to see tackles, not dangerous tackles but honest tackles made by committed players. I want to see crosses and dribbling. I want teams to live within a budget. I want to see players celebrating goals without worrying that it may be chalked off at any second by a line drawn on a computer screen at the point they believe the ball was kicked. I want fans back in stadiums and wouldn't it be great if lot of them actually lived or where bought up in the local area. I want commentators talking about football like it existed before 1992, talking about the great players who went before. The Premier league is just the first division re branded. Jimmy Greaves is the best goalscorer ever, half of the young supporters will have never ever heard of him. I find myself now drifting in and out of the football as players try and bring up their pass percentages, that never used to happen when I was gripped by the football and literally on the edge of my seat.
I haven't written a blog for a few weeks as I've been finishing writing my sequel to Eye on the Ball, I am hoping to release it in June. In that time there have been a few things that have caught my eye, but the continued slide by Tottenham has been the most eye catching. In December 2018 Manchester United released the following statement:
Manchester United decided to sack Jose Mourinho because they were unhappy with a lack of progress in form, style of play and development of their young players.
I remember reading this and thinking that it was fair comment. I now look at Mourinho at Spurs and think it is pretty much valid now too.
There are a number of reasons why I have always thought that Mourinho was a bad fit for Tottenham. Below are just two.
Style of play- Spurs history
I have always seen Spurs, and ManchesterUnited, as having a certain amount of history with regards to the way they play football. They have been teams that play with flair and look to attack. Their history is littered with players like Hoddle, Ardiles, Waddle, Gazza, Ginola and I could go on. They have attracted a particular fanbase due to this too. Fans who enjoy football for being the beautiful game. Old Trafford is called the Theatre of dreams and Tottenham's motto is "To do is to dare" like all teams they demand success but how they get it is important too.  Mourinho has a style alien to both those clubs. He looks to get an early lead then sit back and defend it. Against most opponents his first instinct is to stop them from playing rather than look at what his side can do. The majority of fans at these clubs will not accept that. Against the top five maybe, but not week in week out. Trying to see out games against clearly inferior opposition does not sit well at these clubs, in fact Rot Hodgson lost his job at Liverpool for that exact reason. The problem he has at Spurs is also the quality of the player. The defence they have now is nowhere near the level of three or four years ago. If you look to defend for long periods of time, you can't make mistakes. The current squad is littered with mistakes. When he was in his prime at Chelsea and Inter Milan part of his strength was the fact he got  world class players to sacrifice themselves for the good of the team. Mistakes were few and far between, they could also go back through the gears and get important goals when needed. For this Spurs side they struggle to change mentality from defence to attack. They need a manager who will develop them and trust them. Improving them so that they get the most from them. Mourinho is not that sort of manager.
In 16 months can you name one Spurs player who has improved? Pep Guardiola has thrown money at his defence but when you look at his players their development is clear. Sterling and Foden two great examples. Mourinho is the opposite. Look at the plight of Deli Ali. Throughout his career Mourinho has fallen out with players. At the previous clubs he has been able to discard these players as they have spent fortunes bringing in new players, at Spurs he cannot do that. Look at him now turning to Ali and Bale against Manchester City. Imagine how much stronger the Spurs squad would be right now had these two talents been managed properly and had their match fitness been at the level it should be with a decent run of games. It's very hard for players to get to their best levels when they are in and out of the side. His recent policy of rotating the defence has not helped either.
I hope it is not too late for Mourinho to change. He is good in the transfer market, but normally on bigger budgets (he spent 380 million at Manchester United and left them at 8th place). If he could be old Mourinho against the top sides and in big matches and be more expansive against the other teams he could still be a real asset at the club. If he doesn't alienate them in the meantime! Just one more piece of food for thought if you are a Spurs fan. Harry Kane is 28 now and yet to win a major trophy…
The above is a quote about something that has been on the back of my mind for a while. I love the fact that there is still football to watch. I am sure that without it the series of lockdowns and tiers would have been a lot worse for a lot of people. But as much as I am glad it has not been cancelled; I find it soulless without a live crowd watching it. I find it difficult to get too excited by it. I'm also pretty sure that it has had a huge effect on the results of the matches so far.
Soccer AM does a section where players talk frankly about their teammates. When asked whom the best players in training are, it is often a player that you would not expect. This idea is transferable to all levels of football. I am sure everyone who has played football has played with someone who looks like a million dollars in training and often two bob in a game. I saw an article on Vinny Samways on Facebook where he was described as workmanlike. I remember Peter Shreeves dropping him in the Winter and telling him it was the because the heavy pitches didn't suit him. He was christened Vinny Sideways by the Tottenham fans due to a distinct lack of ambition when in possession of the ball. Vinny Samways was in fact one of the most talented players I have ever seen. He was a clever passer, a good finisher and appeared to run quicker with the ball than without. In training and in the reserve games, he was the best player on the pitch week in week out. Why did he fail to produce this form on the biggest stage? In my opinion it was the crowd. If he gave it away trying something difficult they got on his back. So instead he took the easy option. Players like Gazza and Chris Waddle would just shrug it off. They could give it away five times on the spin, but still do what they felt was right. The mark of a truly great player. It is why I consider Maradona the best player in my lifetime. The bigger the occasion the more he stepped up. I have no doubt that Messi is a better footballer than Ronaldo, but Ronaldo has consistently stepped up on the big occasion. Messi, particularly in recent years has not. I feel that history may place Ronaldo as the greater player of the two.
It may seem like I digress but let me explain my ramblings! This year, without a crowd, lesser players are flourishing. The very top players are often the very best because of their mentality. Think Gazza and Waddle. Now the gap has been shortened. Without a crowd affecting their confidence and decisions lesser players are taking advantage. Shortening the gap between them and the very top players. I honestly believe the best players feed off the pressure of a crowd, rising to the occasion. There are some grounds where the fans really feel like the extra man. It is why any team can beat any team this year. With the exception of Sheffield United!
Not that it is all bad. The development of some players might be enhanced without the pressure cooker of a crowd. I wonder how the Samways of the world might have faired this season. Given a chance to show their true worth. Has the future careers of many players been changed for ever by the virus? Free of the shackles able to do what they want without the fear of feeling the wrath of the supporters.
As an aside I also blame coaches and managers for the waste of talents like Vinny Samways. Too many are happy when a player keeps the ball rather than risk losing possession. I remember Rooney when he first burst on the scene being unpredictable, capable of moments of brilliance.  I have always thought he was overcoached, turned into a safer tamer version of himself. A problem in English football for years. Chris Waddle thinks that children should be allowed to dribble, learn for themselves by their mistakes. Too many young players are told to just play the easy pass. Every week I see players receive the ball one on one against their defender with space in behind and they turn back playing an easy safe option. Joe Cole is another name that springs to mind. The truly great players never take a step backwards.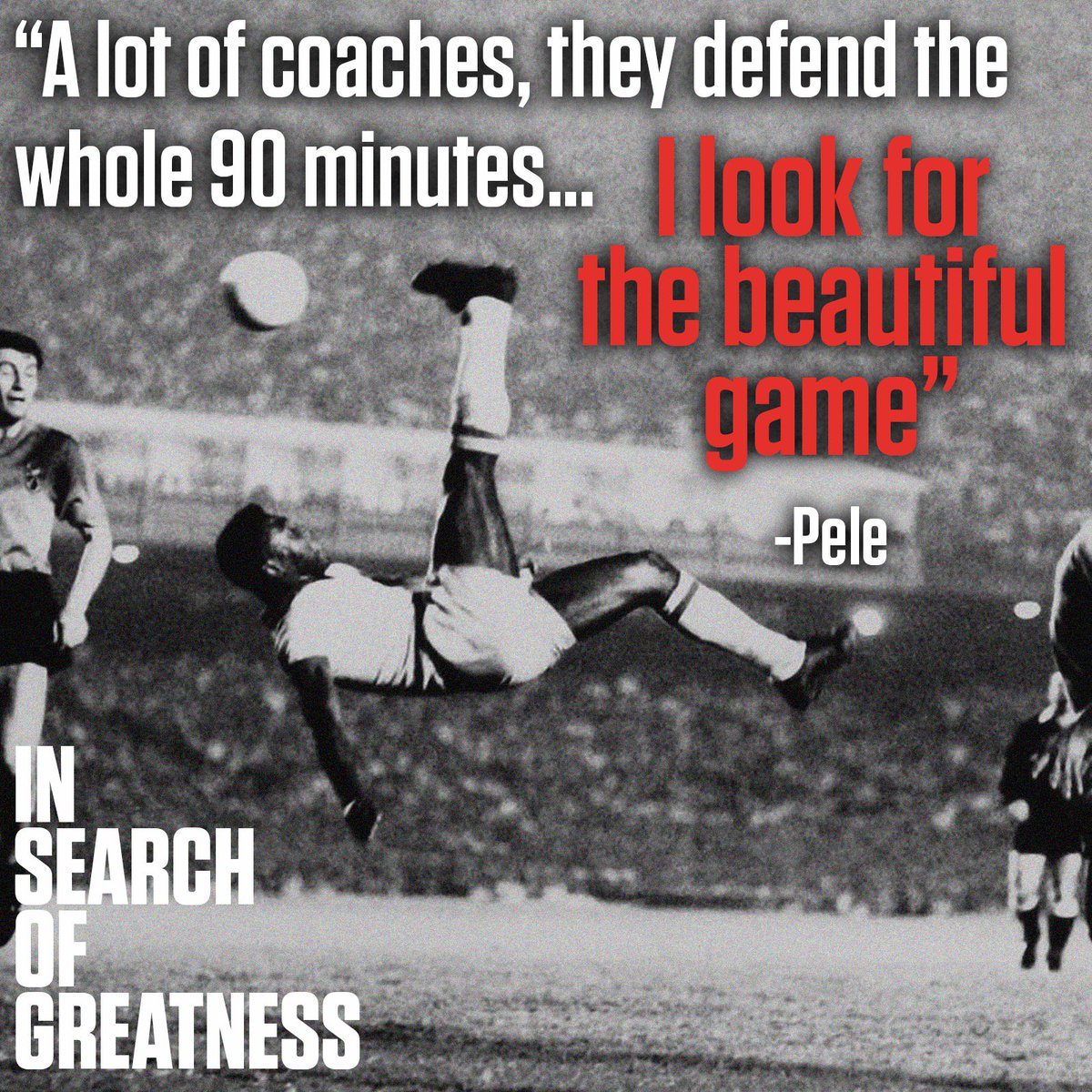 In Manchester United's game against Aston Villa Pogba can be seen telling Shaw that he should have gone down (not dived, we will come to that later) when the defender made contact with him in the area. Just before Pogba told him to go down I thought the same thing. My opinion on diving is different from a lot of people. Therefore, I have written my guide to diving without water.
The Oscar
For this think when Rivaldo got a player sent of at the world cup. The ball was thrown at him and it him on his knee. He went down holding his face. He then rolled about for a few minutes. This sort of thing gives football a bad name. It is players pretending that they have been punched or elbowed to try and get a fellow pro sent off. If someone punches or elbows you in the face, fine go down. Draw attention to it. If not get on with the game.
Verdict
Not acceptable, any attempt to get a player sent off for something they didn't do is embarrassing and should face a huge ban and fine. Video footage is easily used because it is clear. Someone gets pushed in their chest and they go down holding their face. There are no excuses. Modern football gets a bad name through theses actions. I have even started to see big tough defenders doing it, in the same game as the Pogba/ Shaw thing there was Bailly against Grealish. Grealish nudged him in the back and Bailly went down like there was a sniper on the grassy null.
We have contact
I know people with disagree with me on this. If you are in the area and you feel contact, you should go down. Shaw should have got a penalty when Pogba told him. He had touched the ball past the last defender and the defender caught him making him lose control of the ball. It is a foul, but referees never give it unless the attacker goes down. In the area if you have the ball then there is a chance to score, If there is contact on you it can unbalance you or put you off and stop the chance of a  goal. The defender has made the mistake you need to make sure the referee does his job. To my mind it is a professional sport and players need to be professional. The defender who makes a mistimed tackle or tries to make a desperate attempt to put you off when you are shooting is the one who should be punished. If you stay on your feet, then the chance could be lost. I see people in nostalgic football groups say that this never used to happen. This type of "dive" has always happened. My coaches who would have a go at me if I did the same as Shaw and tried to stay on my feet had been professional footballers in the 70's and 80's and their coaches had been telling them the same thing. Pogba's mistake was he did it on the pitch. I can guarantee that in the changing room Shaw will have been told more than once that he should have gone down.
Verdict
Not even a dive. The referee should give the penalty but if you don't go down, he won't. Make him make a decision.
No defence
This is when defenders have the ball normally facing their own corner flag with an attacker close behind them. The defender collapses forward as if he has been hit by a bus from behind. The referee always gives the free kick even though the defenders dive is normally laughable. Think Harry Maguire trying to convince the referee that a hand on his back from David Silva is enough to throw him to the floor WWE style. The continental defenders even grab the ball as they fall to really give the referee a problem.
Verdict
Take away their defender's licence. Defenders should show no pain, wear long metal studs in all weathers and never ever dive.
Sniper
This is the one that on TV looks awful. The attacker toe pokes the ball then throws themselves to the floor and rolls about like they have stood on a mine. A quick look on YouTube will get some hilarious results. This looks the worst when the defender pulls out the tackle but the player has already committed to the dive. You could drive a National express coach between the two players the defender is so far away. VAR should eradicate this sort of dive.
Verdict
Not acceptable. Ruins football's reputation. This is cheating.
Big boys don't cry
Think Neymar. In the empty stadiums you can now hear the screams as players try to win free kicks. The danger is cry wolf. In the past a player screaming meant serious injury, so the game gets stopped. Now referees cannot be sure, so they play on. I have now seen the hitting-the-floor-in-pain being faked. That used to be another sign of serious injury. Players are clever they have realised that hitting the floor and not rolling around looks serious. They now fake a serious injury to try and win a free kick or break up a counterattack.
Verdict
If a player looks seriously injured, then doesn't limp for at least 5 minutes afterwards then someone should be allowed to two-foot them with no punishment! Let the punishment fit the crime. Seriously though have a bit of pride and get up and run back.
The initiator
I admire the skill factor of this one, but it is as bad as the no contact dive. This is rife in the modern game and needs to be eradicated. Vardy, Kane, Grealish, Pogba, Fernandes, Salah, basically think top player and they do it. The defender does nothing wrong except get close. Vardy will toe poke the ball straight then run across the defender's path forcing the contact then go down. Grealish will touch it past the defender then actually kick the defender and go down himself. Think Bruno Fernandes's stamp on the defender that won the penalty. Salah will poke it past the sliding keeper and not run after the ball but wait for the keepers momentum to eventually make contact. Pogba even tripped himself!
Verdict
So difficult to stop. Think innocent until proven guilty. You can see the contact, you are sure the attacker made it, but so hard to prove. Players need to step up and take the lead. Like a gun amnesty. No punishment but everyone just agree to stop. I know – never going to happen but it needs to as it is killing the game. In the end there will be stoppages every thirty seconds. VAR being used every two minutes.
I have been looking forward to writing this second half all week. If you recognise anyone that you have played who matches my descriptions, please feel free to tag them. I could have named four or five for every position! I can see myself in three or four of them! Remember you can read the first part and all my other blogs at ww.anthonypottsauthor.com Enjoy!
El Loco – Mitchell
This is the goalkeeper. Size and fitness are the first attributes. Either tall enough to look like a keeper or too big to run around. I have named these as El Loco because they will often come charging off their line at the most random of moments. This never ends well. Their own defenders as well as their opponents can testify to this. Secretly have dreams of being a striker.
2. Out of harm's way – Grant
I hesitated naming a player here for obvious reasons. These players are normally the salt of the earth. They never miss a game. Normally right in the middle of everything socially, and very well liked. They are also consistent. Consistently S***! At least they can be relied on. Full back is where they end up as it is the spot you can do least damage from. These are the players where when they kick the ball no-one knows where it is likely to end up – least of all them.
3. On the Launch Pad – Matt
Every team has one of these. It could be the friendliest game ever. Bible club United vs Good Samaritans FC this player is just waiting for a chance to launch themselves two-footed at an opponent's mid-rift. Then after the ensuing scuffle they will plead their innocence as if they were being wronged. Self-control is not an attribute they possess, and they are only put at fullback to limit the opportunities for take-off. Warning: DO NOT PLAY THIS PLAYER AT CENTRAL MIDFIELD. 80 minutes is a long time to play with 10 men.
4. Defensive midfielder – Tony
A little bit of history here. Before Claude Makalele and Championship manager there was no such thing as a defensive midfielder, DM, Anchor man, holding midfielder, Deep lying playmaker etc. Instead, there was a central midfielder who was expected to run around a lot. Defending and attacking. Think Bryan Robson, Roy Keane and Patrick Viera. In Sunday football the defensive midfielder is a specialist position. You need to have once been a good player who can now no longer run. This position is a career extender.
5. The Unit – Ben
Like El Loco the first attributes for this position is size. These players rarely go to  ground like On The Launch Pad (It would take too long to get back up). They do though play by the mantra of the ball or the player. As in, only one will get past. These players play in straight lines as they have a very wide turning circle. Once they start on a course they do not deviate. Interesting to note that although often 6'4 plus they often never head the ball.
6. Ping – Daniel
This is a player who can kick the ball over long distances at great accuracy. This is a great skill that they are very proud off.  As a consequence, their radar does not function at less than 50 yards. Do not bother calling for the ball unless you are further than the requisite distance. You will not receive it. Cannot play further forward as there is not enough pitch to work with.
7. Tricky Winger – Mark
I have used tricky, but I should probably have used fast. These players are often light and quick. Prone to unnecessary step-overs, they are the natural prey of On The Launch Pad. On occasion known to pass, although not often. Playing style of head down and run. Another player who can often run out of pitch. If you are a forward playing with a Tricky Winger hoping for a cross, don't bother. In later years with weight gain Tricky Wingers often turn into On The Launch Pad or even Out of Harm's way.
8. Love of the Game –  Steve
Lives for the game. This player will run all day and demand the ball at every opportunity. They will take throw ins, free-kicks, penalties and corners. Can play anywhere and usually does. No formation can tie him down. Will play in any conditions and when everyone else thinks, it is too cold, too wet, too dangerous, too dark, too covered in 5 foot of snow they will still try to get the game to go ahead. These players are in most danger due to Covid as without football they cannot function.
9. Bambi on Ice – Carlton
THE single most frustrating player. They cannot play football. They are clumsy, uncoordinated and without ability. But, somehow, they score goals! Off knees, backsides and faces; the ball has the uncanny knack of finding the back of the net. Their second touch is usually a tackle, their third a goal. Cannot play anywhere else as without the goals they bring nothing to the party. Every level has these players. Think Lukaku and work your way down.
10. Semi Pro – Ryan
This is a player who is too good for this level. And they know it. They get paid to play on a Saturday and use the Sunday to do all the things they can't do on a Saturday. It doesn't matter what their real position is, on a Sunday they WILL play central midfield or striker. There is no such thing as an easy pass for these players. Every possession is a chance to show off. Frustrating to the rest of the team for whom this is their main game of football, the Semi Pro has no interest in the result. In the end, they are deemed as a necessary evil as they can often win the game by themselves.
11. Fairweather player – Jack
These players are difficult to spot on a cold and wintry day or if you are losing as they often go missing. On a cold day they wear 5 tracksuits and a woolly hat which they only remove at kick off. In my book I talk about 21 player brawls. This is the player who is missing. In the summer they are unreplaceable especially if you are winning. At this point they can be your most impressive player. They try and live off these performances during the Winter months. Can only run in one direction – towards the opponent's goal.
12. Wanabee manager – Mr S
The 'A bit of Knowledge is a dangerous thing' award goes to this player. Team talks by the real manager are often interrupted by this player. They are to be avoided in the bar at the end of the game as they will walk you through the last 90 minutes in great detail, often with the aid of visual prompts. During games they  can be seen throwing their hands up at every mistake made by every other players; toys rarely stay in prams.
13. Functioning Alcoholic – Jamie
These players will often miss games, for obvious reasons. Avoid sitting next to these players in the changing room as the alcohol seeping out their pours can be intoxicating. Often they have played at a very high level, but they rarely mention it. On their day they are unplayable as it is only their lifestyle that has stopped them being a proper player. The line behind failing because they drank or drinking because they failed can get very blurred. As can their eyes on a Sunday morning. Always good for a story or two at the end of the game.
14.  I could have been someone – Barry
Every team has one of these as does every pub. I could have been someone but… Every statement they make has you reaching for Google. Every story has you calling Bulls****. There are more holes in their stories than a tea bag but they have told them for so long they now actually believe them. These players are never available to play, they would give the game away if that happened!
NO NUMBER The Ringer – Darren
Closely related to the Semi-Pro, these are generally players who should not be anywhere near Sunday football. They play under assumed names. The Sunday team manager will tell them not to get booked under any circumstances, but if you do; remember your name is Grant. One of my oldest and best friends was often a ringer. He played semi-professionally but had a contract that meant he could not play Sunday football. This did not stop him. Rules for a ringer are to play within yourself, don't make things too obvious. Not Darren. He was scoring three, four or five goals a game. Word soon got to his manager who went incognito to see for himself. Darren scored a wonder goal and slid on his knees in celebration – stopping inches from his managers feet. He was sacked on Monday morning!
If you do enjoy my blogs then sign up to my mailing list at www.anthonypottsauthor.com you can also purchase my book Eye on the Ball.
This blog is about an English phenomena: Sunday football. There are over 11 million people in the UK currently playing Sunday football. I am going to give you a tongue-in-cheek lowdown on what you might expect if you were to join a local Sunday side and for a bit of fun (in part 2) tell you some of the characters you are likely to come across. I have named these players after real people I have played with. If you have ever played or watched then I am sure you will recognise your own teammates in them.
The Sunday morning football story generally begins on a Saturday night. The unfortunate manager will be desperately trying to contact players to find out who is available. This is a thankless task and there are always a few that he is unable to contact. All the players will be part of some kind of group chat, but many will go missing the night before a game. Invariable the manager will get about 4 definites, 5 probables and then 5 uncontactables. There are many variables to this. What is the weather like? Are the players out drinking? If so how big a session is it? Plus injuries, many Sunday footballers have bad knees, ankles, backs etc. Sometimes they won't know if they can play right up to the point that they step out of bed on Sunday morning and take their first step. The lesson here is not to commit too early. The morning of the game is another key moment in the selection process. It is now a carefully balanced equation of comfort of bed, severity of hangover, level of aches and pains, distance to travel to game, how good the other team is and how cold or wet it is. Anyone of these factors could lead to a message being sent explaining to the manager how they are ill, having to work, injured or any other excuse they have not used too often in the recent past. It is then a mad panic for the manager to call anyone with a pulse. Starting with the better players and ending with literally anyone! You would be shocked at how far down the food chain this search can go. There are always players who sign up at the start of the year just in case their knee isn't too bad, their job has eased off or their wife lets them out the house. "If ever you are struggling you can call on me I will be there mate." As a rule, they are never available. Messages are sent out to all the players in the team to see if they have any friends who can play. This will be where a ringer may be called on. A ringer is a player who is not really a fully signed up member of the team. We will look at these players more in part two.
Finally, a team of sorts has been assembled and they turn up. Some are clearly still drunk. This is where the players who have cried off get found out by the team grasses. "I saw Rab at The Venue his knee seemed fine when he was throwing out shapes on the dancefloor," or "What a liar, he told me he was going Bluewater with his missus."
At this point the kit is the most important thing. The bigger players desperately trying to find one of the two extra large tops and shorts or the smaller players looking for the only small top and shorts. Trying to not look too ridiculous is very important. Then the socks. The first players there try and grab a pair with no holes and that have not shrunk so much that you can't get them over your calves. The last players often look like they have got their washing mixed up with a ten-year-old child when they finally get out onto the pitch. It is a very careful calculation at this time. You want to get out early enough to be able to get your body functioning before kick-off. But you don't want to have to put up the net. A horrible job, especially on a cold or rainy day. A good tip is to grab the corner flags. Then slowly walk around the pitch putting them in timing it perfectly so the nets are up by the time you finish. By now there will be about ten minutes until kick off. So the warm up will begin. The warm up consists of all the players hanging around the edge of the box to kick a ball as hard as possible at the poor goalkeeper, often several footballs flying in his direction at the same time. What about having a run or a jog I hear you say. That is covered by the players all having to run and get the ball having more often than not missed the goal completely. For many players this is all done while smoking a cigarette trying to smoke enough to fill his lungs for 45 minutes of football.
It is now about 2 minutes until kick off and generally either the opposition, the referee or the rest of your team will now turn up. Sunday football never starts on time. The lesser players are now frantically doing the math. The worst job in the world is being a sub in Sunday football. There is never anything warm to wear. You also are now the physio, in charge of the valuables, in charge of the drinks and if there are no supporters (family or friends) you are now the linesman…
This is the worst job and not just in football. There is no flag, so you have to use a spare shirt or a cone or any item you can find. You will get dog abuse for the whole game. Often by players who don't even understand the offside rule themselves. Often by your OWN team! Finally, you are forced to cheat. In Sunday football you have to cheat because you can guarantee the other team's linesman will. It is a case of better to have everyone cheat than just one team, as that would be unfair. The level of cheating is down to your own moral compass. I have seen many levels of cheating, from the sublime to the ridiculous. I am now immune. Cheating linesmen is often the catalyst for the other Sunday football certainty. The fight. I am not sure I have ever been involved in a Sunday morning football game where at the very least there will be two players who square off against each other. Players are always braver when there is a referee about. I have seen some bad fights but I have heard some shocking stories that have ended in hospital or prison. Sometimes both.
I just touched on the referees. These are a breed of their own. Powerless in their real lives they wallow in the power that whistle gives them. Think the teacher in Kes. Remember at school when you pick your teams and there was always that one kid left? This is their revenge. I actually have a friend who is a referee. I know, I know, don't hate me. They are an odd breed, and he is no exception. Although to be fair he was a decent player, mind you he was a goalkeeper, so it doesn't really count. It is a thankless job and more and more they are under threat of violence as lines are crossed in our modern society. It is worth remembering that without them there would be no game. Although to be fair they do try to ruin most of them.
Onto the pitch itself. Grass is a luxury. The pitches are all a variety of sizes, none of them regulatory. Most are broken ankles waiting to happen. Often they have slopes and inclines. Meaning that games can be played on just one side of the pitch or one end. Sometimes a 5-0 lead can not be enough following a half time change of ends. The slope is often the best player. I have played on pitches where it goes up hill to both ends. I have also played on pitches where goalkeeper kicks can be slingshot back to the taker by an overhanging telephone wire or tree branch. The worse ones are next to rivers or surrounded by houses and you spend most the game retrieving balls.
The game itself is the least noteworthy. Except to say it is not really football as you might know it. It is full of noise and bluster. You know they say about a swan being elegant above the water but working hard under it. Sunday football has no above the water. Everyone is an expert, everyone has an opinion. Actual knowledge is as rarely sighted as big foot, but it is ok as no one is listening anyway. In their heads they are all Messi and Ronaldo. Artists with the field as their canvas, In reality, they are more painting by numbers trying unsuccessfully to stay within the lines. At the end of the game the next game is avoiding being lumbered with taking the kit home to wash. In the bar after, you would have thought it was El Galacticos who were playing by the way the events of the game are described. Every stumble a feint every miskick a disguised pass.
Despite all these things I have made lifelong friends through Sunday football. Had some of the funniest times and have stories to last a lifetime. I pray that Covid does not ruin true grass roots football for it will be a worse place without it.
Don't forget to look out for part 2 where I address the many different characters of Sunday football.
If you want to read the last blogs then you can find them at www.anthonypottsauthor.com
Don't forget you can sign up to my mailing list to receive them as soon as they are published.
I am now onto the final part of my blog on the crisis in education in the UK. I have looked at parents, the children, the teachers and tests. In the last part I will be looking at the government and school management.
The government making decisions on education is like the queen running Asda. The government are all privately educated at the top schools in the country. They could not be more out of touch with education at state level if they tried. They make decisions based on their experiences at Eton and Harrow. They consistently ignore the expertise of people on the ground floor. They bring in new initiatives, jumping on every bandwagon and fad, desperately trying to garner popularity. They also lie! School cuts are crippling schools. Schools are being forced to cut costs at every corner. Subject leaders were given budgets to resource their subjects every year. Now they are being told there is no money. Experienced, outstanding teachers are unable to get employment as schools cannot afford their wages. This means schools are having to take risks on Newly Qualified Teachers. Don't get me wrong many of these can be outstanding teachers but they need experienced teachers to learn from and be guided by. At my last school they were on a rolling programme of releasing staff due to cuts in their budget. As a result, at schools in the most deprived and needy areas, children with the most complexed needs are having the specialist staff that they need being taken away. Who now has to do their jobs? That's right, teachers. Teachers who are already so overworked and stretched that they are leaving the profession by the boat load are now having to take on more work and responsiblity. So many things that were done by parents or specialist staff are being added to teachers' workloads. Honestly, it is the children who suffer again as the quality of what they receive must suffer. Why did I say the government lie? Because while I was actually seeing this happening, the government were telling the general public that schools were not facing cuts. Lie. they were saying that there was not a staff shortage. Lie. They were saying that they were making reductions in teacher workloads. Lie. One of the ways they suggested reducing the workload- Putting on yoga classes during the school day! When I started the profession the staff room was where you learned a great deal from other teachers. Discussing issues and sharing ideas. Now staff rooms are empty as teachers work through their breaks to complete all the bureaucracy the government throws at them. Yet they think an hour yoga each day will make the difference!
I will now move onto the final problem. School leadership teams! I have always thought that anyone who wants to be a leader probably shouldn't be one. Some of the people running our schools lack backbone and are too afraid to stand up for what they believe. They do not challenge what they are being told to do, and will follow every new initiative regardless of its value. It is not completely their fault as they have been left powerless by the authorities and genuinely fearful for their jobs. They concentrate only on passing OFSTED inspections and getting good results in their year 6 tests. There is nothing more dangerous than an SLT team sharing an office. Their workload is a lot less than the teachers they instruct, and they spend their time coming up with new ideas for their teachers to follow. More paperwork, more accountability more red tape. I remember one SLT member saying that there was nothing wrong with management at her school, the teachers were the problem. Made me wonder how they judged their own performance if not by how their staff performs. Was it about how tidy the school looks, or how many lovely folders they have. Imagine Gareth Southgate explaining that if the team loses it's not his fault, he is still a good manager. His team sheet was very neat. They want clones as teachers, people teaching in the same style as they did. Teachers who do not conform are considered weak are put in special measures. When I was key stage leader, I had a good friend who was in my department. She was an excellent teacher but a bit on the "forgetful" side when it came to marking, planning etc. I would often remind her, but took the view that the most important thing was the education that the children in her class were getting. As she was an excellent teacher, they were getting an excellent education. The management team though were not impressed and were hounding her at every second making her miserable in her job. Then an OFSTED teacher watched her teach and told the school what an outstanding teacher she was and how they should be using her expertise more. The next day they asked her to help the other teachers be more like her. Literally 24 hours after having told her that she was not good enough! I am very pleased to say that she told them to stick their job and left for a promotion at a new school. Our loss, no, the children's loss. As always. There are hundreds of these kind of stories I and others could tell. They have forgotten what the job was like when they were teachers and are oblivious to how teaching has changed. I hear conversations about how they could do everything when they were teachers so why can't their staff. I can answer that one – IT IS NOT THE SAME! For all the reasons I have mentioned: IT IS NO THE SAME. They need to move with the times or move on.
It is not all gloom and doom. There are some schools who realise that we are in the midst of a crisis. They are genuinely looking at ways to reduce the workload. They are actively recruiting teachers, offering them incentives, realising that there are not enough teachers to go around. Extra time out of class, smaller class sizes, less marking, shared planning and less paperwork. They are recognising that there are lots of ways to teach and that children having a variety of teaching styles is a good thing. Valuing diversity. These schools need to be brave, not give in, believe in what they are doing. These schools unfortunately have to rely on money from outside businesses to make this happen.
I have now left the rat race and am an International teacher. I have more release time to plan exciting fun lessons. The children have specialist teachers teaching drama, music, PE and art in rooms designed for purpose. I have very little paperwork, less planning expectations, no marking policy, no display policy and yet my teaching is the best it has ever been. And more importantly, my children are making more progress than ever before and are happier and less stressed to. The behaviour is exemplary. And I might mention at this point that in the UK I have never been judged as anything less than good and in my final years as a teacher, with my added experience, the majority of  my lessons were judged as outstanding. I mention this just to show I am not an angry or frustrated teacher who couldn't hack it in the UK! As an International teacher, I also have time to actually talk to them. Help to try and make them happier, confident more well-rounded people. The reason I went into education in the first place. If in a lesson they ask a good question I can go off task as there is no pressure on me to be a slave to the curriculum, a slave to the tests. When I am in front of the class I am not stressed or tired and as a result the children get the best me. Where do International schools get their model from? Private schools in England.
Education my part in its downfall (part 2)
In the first part I spoke about how education in the UK has changed in my 20 years as a teacher, and not for the better. I spoke about the teacher crisis I had experienced and started to talk about how children have changed, specifically the children in the areas I had taught in. I am now going to move on to the controversial subject of parents. If you did not read the first part the n you can find it on my website http://www.anthonypottsauthor.com.
There has been a gradual move in the relationship between teachers and parents in the UK. It used to be that you worked as a team. Both parties understood that they wanted the best for the children and it was the starting point of all interactions. Over time this has changed. For example, when I started teaching if I got in touch with a parent about an issue with a child. The parent would be horrified and apologetic at the same time. A meeting would be arranged promptly. In the meeting the focus would be wholly on the child and how you could both work together to get past whatever the problem was. Fast forward to the present day. First of all, arranging a meeting would be very problematic. Phone calls are ignored, arranged meetings cancelled or the parents might not show up at all. Now, if a parent agrees to the meeting quickly, it is often a bad sign. It soon becomes clear that the meeting is going to be ambushed as a chance for the parents to vent on what they see as the real issue to be. The modern relationship between teacher and parent is one of distrust. If I was having a wall built and had bricklayers over to give me a quote, I wouldn't dream of telling them how to build it. Not in education, increasingly at these meetings I am being told how to do my job. This lack of respect for the profession can be placed directly back to the attitudes of the media and government.
It always amazes me that parents will take the word of their children over that of a teacher. If your teacher is telling you that your child is a nightmare, then they are a nightmare. It is not in the teacher's interest to lie. You may be able to argue the toss over individual incidents but I promise you that you would be shocked if you actually saw how they behave at school. Did you never lie to your parents? Just think who has the most to gain out of the lie. Your child who might get in trouble or your teacher whose job depends on your child making progress. I have lost count of the amount of times I have seen parents shouting at and threatening teachers. Often in front of the children. I have seen grown men and women raging with anger and yet when the incident that has caused them such anger is investigated it has turned out to be nothing more than a misunderstanding. No apology is forthcoming. A new phenomenon is social media groups in which parents join forces via social media to criticize and chastise teachers and schools. I saw a group called "Mrs _______ is a B****" I kid you not. And yes, teachers do hear about and read the content of these groups. Don't get me wrong these parents are still the minority but it is rising year on year. I fear that it will soon be the majority.
To finish the second part, I am going to talk about testing. Many parents love tests. Most teachers do too. It gives us an idea at where the children are and it helps us plan to help move the children on. We do also recognize that you cannot make judgements on children based on tests. Some children do not test well. On the day of the test it can be affected by many things right down to whether the child had breakfast that morning. If you internalize testing and use it just for your school it can be very useful. The minute you start using the data from tests to judge teachers, schools, boroughs then you are entering the land of make-believe. There are children in this country living in poverty, are neglected, homeless, in broken families. Is there anyone who thinks they are going to make the same progress as the average child from a middle-class background? A child who has three hot meals a day, has seen the world, whose parents can afford a tutor, who has their own space to work, who has access to books, who has professional parents – people for whom education has been a positive experience. For every argument flip it for the alternative. I could continue but I am sure you get the point. The borough get it in the neck from the government if their results don't match the rest of the country. The headteachers then get it in the neck from the borough if they don't match the other schools. The senior management team then get it in the neck from the headteachers so they in turn pass it on to the teachers. It really is true that s*** really does travel downhill! The problem is what you get is what you get. Ask any teacher they all know which class in their school is the good one and which one is the nightmare. Teachers talk, "Hopefully I won't still be in year 4 when 2c get there," is not an uncommon thing to hear. You see them coming from nursery! The problem is at some schools there are more nightmare classes than good. The only way to get the same results is for schools from less privileged areas to become test machines. Churning out children in preparation for a test.  This is verging on neglect. Not giving the children skills to learn independently or giving them a broad curriculum able to go where the learning takes them. There is literally not the time in the day to have a conversation with a child anymore – these are children who need to be heard, need to feel listened to. For many school is their safe place. But instead, they are cramming for a pointless test just so that the school isn't deemed as failing. I believe that is called an oxymoron. Why don't teachers say no? It is their job. They have a mortgage. They have to play the game. They won't be listened to. They are judged by numbers the same as the children. I taught a child who had his brother stabbed to death on the build up to the test. They gave him 5 extra marks. I had to attend a meeting where I was asked why he didn't pass.
In my last years teaching as a primary school teacher in inner London I believe it is fair to say that there was a crisis in recruiting new teachers. When I started teaching back in 1999 if you needed a teacher you advertised, held interviews and then picked the best candidate. In the last few years, you either employed the only candidate and hoped that your doubts would be unfounded or carried on muddling through without enough staff to give the children the education they deserved. On many occasions you just kept re-advertising as there would be no applicants – good or bad. Not that there was a lack of qualified teachers, countless great teachers had left the profession. A teacher over 50 with a wealth of experience and knowledge is a rarity. When I started teaching, they were the people who you learned from and who kept the school on an even keel. The voices of reason.
At this point I should make it clear that, in general, I do not like teachers. I have not always been a teacher and feel like I lived a life before going into the profession. Many teachers went to school, left school then returned to school as a teacher. They have been in an education bubble and know little about many important things in the outside world. Like institutionalised prisoners. They have high opinions of themselves and have an inflated sense of their importance. They moan about how hard they work and can be anal about the most pointless of details. A staff meeting at a Primary school is like a scene out of The Office. Arguments about what colour folders they should have, how big a tick should be and what type of ruler to order. They can't wait to criticise another member of staff and have an opinion on everyone and everything. They moan about policies behind closed door then follow blindly even when they know that what they are being told to do is flawed or worse still damaging (hands up on that one).
But… they are the most dedicated, hardworking and conscientious people you will ever meet. They take their work home with them and work ridiculous hours for no extra pay. They are passionate about their jobs to the point of obsession. If you were to go for a meal or a few drinks with a group of teachers (and if you are not a teacher, I do not recommend it) then the conversation is invariably about work. I have many other friends and the last thing they want to talk about is their job, unless they have a funny story to tell. But teachers will easily fall into the most inane conversation about phonics or resources or some other mundane feature of their working day. They take any criticism to heart unable to get past it. Many verge on insomnia unable to switch off from their work. They are stressed, guilt-ridden, tired-looking people, many are on medication. Their home lives suffer terribly from the demands that they and their schools put on them. Like nurses, doctors, firemen and the police force they are criticised and undervalued in equal measures. They, like education in the UK, are broken.
Reason 1- children
Today's children have an ingrown sense of entitlement. They do not hear the word no nearly enough  and always feel like they are owed something. Let me give you some examples. I was coaching football for Charlton Athletic it was a free coaching course and every day the children (who had not paid a penny) were given a raffle ticket. When the week was finished, we had a draw and a child won a bike. The next thing we know the child is crying and the parents are fuming and kicking off. Why? The free bike is too big!
Another time, I was doing booster clubs for exams after school, for free, in my own time. The children were weeks away from their exams and in danger of not passing. The club was put on because we wanted to support the children as much as possible and their parents could not afford tutors. It was immediately after school, but half of the children turned up over halfway through the class, stinking of smoke. When I questioned them, I was told they had gone to the chippie. When I said that they should have come straight to the class I was told that I was lucky they were there at all! Their future not mine. Many had no respect for adults, each other or themselves. But it wasn't their faults. Really. It wasn't. They had been exposed to more in their short lives than I had in my lifetime. Through the internet, video games and sadly in their own neighbourhoods and houses. They had seen and experienced things that most adults shouldn't see or experience. Many of them live in poverty. If you could break through their barriers there was still a nervous, wide-eyed child struggling to get out. In fact, that would be the most rewarding moment in your profession. Unfortunately, many never escape, too deeply entrenched – protecting themselves from their lives. The number of damaged children in our schools is growing year on year – meanwhile the people who used to help and support them are being lost to the profession. The first to lose their jobs as government cuts take their toll. Special needs teams are ravaged and fast disappearing in many schools. The very schools where they are more needed than ever.
I will pause here and continue this into my next blog. Where I will look at the other reasons why teaching as a profession in England is in peril:
Parents
Tests
The government
Management
As a note to give some balance. Obviously, I have generalised in this blog, and it is based on my limited experiences. There are some wonderful teachers whom I have encountered in my teaching career who can leave their jobs at the door and who I feel privileged to say are my friends. In the same way that there are many well-balanced, well cared for children who light up your days as a teacher. Worryingly the balance has shifted and continues to do so.